Welcome to Our 2019 Charity Event!
We're gearing up for a great weekend March 15, 16 and 17 for Aiming for a Cure.  Yes, you are adventure bound!  Set your compasses for Riverside, Iowa (just 20 minutes south of Iowa City!) There you'll be enjoying some great Iowa weather and hunting at Highland Hideaway Hunting!
We have a full weekend planned…but at our center is the Aiming For A Cure Foundation and the work it does to help children and families who are receiving treatment for cancer. We look forward to sharing our story, our updates and introduce you to patients and families.
This would be a good time to make sure you have your rooms at the Marriott or elsewhere, extra banquet tickets needed with meals choices indicated. If you have not already done this, you can still make these plans on our website.
If you are an Iowa resident please bring your valid 2019 Iowa hunting license.  If you are a non-resident to Iowa please go online to purchase your 2019 Iowa Hunting Preserve License and Habitat Fee.  We prefer you purchase online prior to your arrival to avoid delays. If you have any questions please feel to contact Ryan Gianinni from Highland Hunting for assistance.  He can be reached at 319-648-5065 or [email protected].
With the changing of seasons we need to minimize the parking at Highland Hunting at this year's event.  Like in the years past we will have 2 shuttles running back and forth from the Highland High School and Highland Hunting.  We are asking all of those that can please consolidate your groups along with all firearms into as few of vehicles as possible to help us minimize this traffic at Highland Hunting.  All volunteers and those who do not have any firearms please park at the Highland High School located just 1 mile south of Highland Hunting on Vine Ave.  There will be a non-stop shuttle going back and forth so if there is something forgotten or missed we will be able to get you to your vehicle.  We apologize for any inconveniences this may create, however we truly appreciate all your efforts to help us keep this a safe and enjoyable event for all!
Friday, March 15, 2019
Coralville Marriott Hotel & Conference Center, 300 E 9th St, Coralville, IA 52241
6:00-8:30 p.m. Scheels All Sports Draw party, registration, introduction of teammates and celebrity partners, pizza, appetizers, wine and beer will be provided. Cash bar too!
While the Scheels All Sports Draw party will begin at 6:00 pm, we will be hosting an actual drawing for celebrities for each team at 6:30 p.m. You will have the opportunity to bid for a celebrity. The highest bidding hunt team will get to choose their celebrity! After the winning bidder make their pick, we will then randomly draw teams from a hat matching them up with a celebrity.   Money talks….so bring your bucks to bid!  Check for the list of 2019 celebrities attending HERE.
Saturday, March 16, 2019
Highland Hideaway Hunting, Riverside, Iowa
8:00 a.m. Registration sign in and breakfast served.
9:00 a.m. Half of teams hunt other half shoot Sporting Clays.
10:30 a.m. – 12:30 p.m. Lunch is served.  (Photos of your team will be taken).
1:00 p.m. Half of teams shoot Sporting Clays other half hunt.
5:00 p.m. Coralville Marriott Exhibition Hall Social Hour and silent auction
6:00 p.m. Dinner will be served. Program and Live Auction follow dinner
**Extra banquet tickets may be purchased for $50 each HERE.
Sunday, March 17, 2019
Highland Hideaway Hunting, Riverside, Iowa
8:30 a.m. Breakfast at Riverside Highland Hideaway Hunting.
9:00 a.m. Half of teams hunt other half shoot Sporting Clays.
10:30 a.m. to Noon Lunch is served.
Noon to 3:30 p.m. Half of teams shoot Sporting Clays other half hunt.
3:30 p.m.  Awards
Your attendance brings a lot of joy and excitement to our event.
Best wishes, travel safely and see you soon!
Cordially,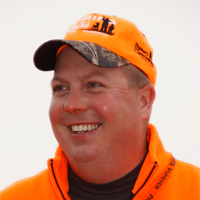 Steve Ries
Founder and President